Frequently Asked Questions
What is included?
All serviced apartments include maid service, reception / concierge services, all utility costs, i.e. electricity, heating and water charges (excluding guests telephone usage), cleaning charges, television licences and local government taxes (these are different from VAT). You do not need to pay any departure charges and most importantly, we do not charge you a booking or administration charge.
All apartments also include cutlery, crockery, linen and towels.
What are private short let apartments?
Private short let apartments are privately owned, managed and fully furnished apartments in residential blocks that let you live just like a local! They often cost less than serviced apartments, and have a minimum stay of one month. They generally include access to a gym, swimming pool, concierge and parking but do check the apartment's page for details.
What is the difference between a studio apartment and a one, two, three of four bedroom serviced apartment?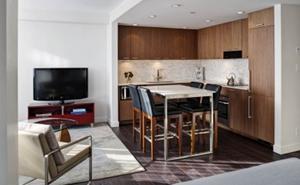 A studio apartment is similar to a hotel room in that it has a large bedroom area, which is your main living space. The bed itself is often a fold way / sofa-bed, although some apartments have proper full size beds. Within the room will often include a small dinning table or workspace, a television, music system, and seating. The apartment will also have a compact kitchenette and bathroom. The kitchenette will usually include a cooker, microwave, fridge and food preparation area. The bathroom will usually have a toilet, wash basin, bathtub and integral shower.
1, 2, 3 & 4 bedroom apartments differ from a studio apartment in that the apartment has a separate living room. Each bedroom is separate (sometimes they may have interconnecting doors) and has either a standard size double bed, although many apartments have queen and king size beds.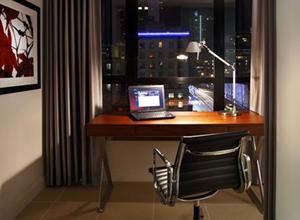 In 2, 3 & 4 bedroom apartments, often the second or third bedrooms will have two single beds. Some apartments have bunk beds in the second bedrooms. The living rooms often have dining tables and chairs and many living rooms have a sofa bed for additional guests. Living rooms have TVs, music systems (in most properties).
The kitchens are usually fully equipped with full size cookers, microwaves, fridge / freezers and food preparation area. Bathrooms will have a toilet, wash basin, bathtub and integral shower. In 2, 3 & 4 bedroom apartments, the apartment may have 2, 3 or 4 bathrooms.
What benefits do you offer?
You will obtain independent apartment recommendations
You will save on your accommodation costs
You will enjoy more space than at a hotel
You will have space to relax, entertain and work
You can hold meetings within your apartment
You will have your own lounge and kitchen
You can prepare what you want to eat and whenever suits you
You will have your own washing machine and dryer - so clean laundry won't be a problem
You still have access to business and secretarial services
You can save your time and expense searching for the best apartment - we do that, free
You still have a maid service, reception desk and porters
You can make your reservation easily with a local contact at published rates
You can find out any background information about the city, free.
How do I book?
Once you have chosen from our selection of apartments, click the "Book this apartment!" to go to the booking form.
After you complete and send your reservation request (by secure online booking or fax), we check the availability and immediately reserve your apartment.
A confirmation is sent to you by email and/or fax within 24 hours - that's it !
If your 1st or 2nd choice apartments are not available we will let you know with details of a suggested apartment.
Please read our Deposit and booking terms
See what's coming up in Vancouver, and find serviced apartments nearby!
Special Offers
Executive Airport Plaza Hotel Executive Airport Plaza is a 4 diamond rated hotel located in the centre of Richmond with over 300 rooms from deluxe Plaza to fully furnished apartment suites w...
full details...

Carmana Plaza Vancouver Seviced Apartments discounted rates include: Local call Wireless internet 1 parking for duration of stay Housekeeping In order to obtain discount...
full details...


Featured Apartment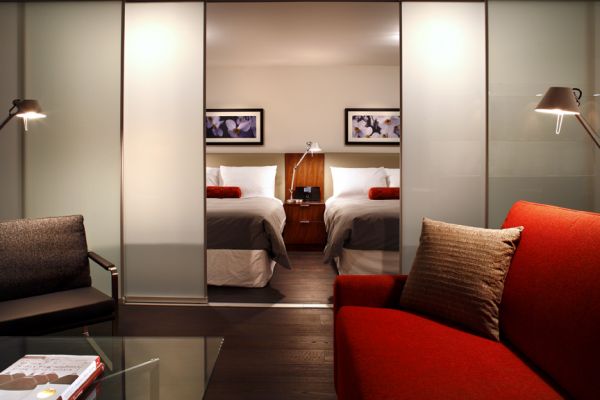 LEVEL Furnished Living Yaletown-Seymour
LEVEL Furnished Living presents a fresh concept for Vancouver extended stay accommodation specializing in stays of 30 days or more.&nbsp...