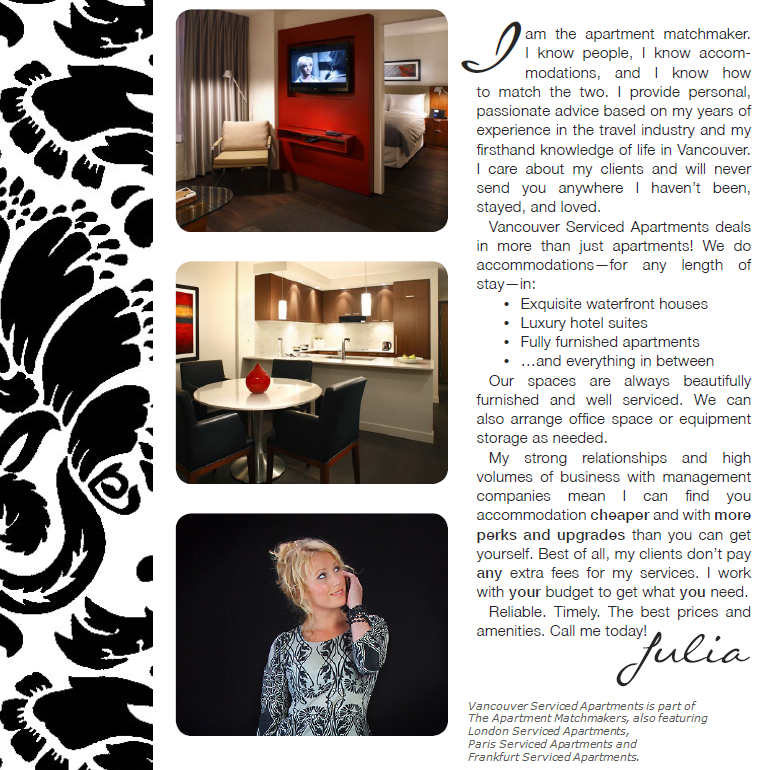 Julia welcomes you to Vancouver Serviced Apartments
Special Offers
The Sutton Place Hotel One Bedroom from $170. Sleeps up to 4. Contact Vancouver Serviced Apartments....
full details...

Executive Airport Plaza Hotel Executive Airport Plaza is a 4 diamond rated hotel located in the centre of Richmond with over 300 rooms from deluxe Plaza to fully furnished apartment suites w...
full details...


Featured Apartment

The Sutton Place Hotel
La Grande Résidence at The Sutton Place Hotel Vancouver is the ideal choice for extended stays in the heart of the city. This cen...