Who are we?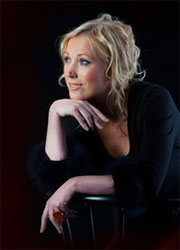 Julia welcomes you to Vancouver Serviced Apartments
The Apartment Matchmakers is run by Roy Mckenzie and Julia Cook.
Under the umbrella of The Apartment Matchmakers we proudly operate London, Vancouver, Paris Serviced Apartments, Frankfurt Serviced Apartments and Mexico City Serviced Apartments
London Serviced Apartments has been running since 2001. In 2004 Roy joined forces with Julia forming Paris Serviced Apartments then in 2008 Vancouver Serviced Apartments was born.
With over 20 years in the travel industry, both Julia and Roy offer extensive knowledge of their products and are the go-to people for furnished rental apartments.
In 2012 Julia proudly invited Nathalie Currie to come on board and provided her with the necessary training to open Frankfurt Serviced Apartments in 2013.
We know our apartments and locations inside out and are specialists in family and corporate travel.
We don't charge you, the clients, any fees. We can also help with airport pick up, local restaurant advice and we really go that extra mile to ensure you, our guests, are happy.
We have built such strong relationship with all the management companies that run the apartments over the years that we will always get you the client the best rates available.
Due to our high volumes, we will negotiate to get you the best apartments, and upgrades when possible. We really care about our clients and have many repeat clients due to our high levels of customer service.
Please feel free to ask us for any testimonials, references and for any travel advice you may need - we are always here to help.
Because we have offices in both London and Vancouver we are available around the clock to answer any of your questions and enquires.
We look forward to working with you and helping you find the perfect apartment in 2018.
Roy & Julia
The Apartment Matchmakers

Special Offers
The Sutton Place Hotel One Bedroom from $170. Sleeps up to 4. Contact Vancouver Serviced Apartments....
full details...

Executive Airport Plaza Hotel Executive Airport Plaza is a 4 diamond rated hotel located in the centre of Richmond with over 300 rooms from deluxe Plaza to fully furnished apartment suites w...
full details...


Featured Apartment

The Sutton Place Hotel
La Grande Résidence at The Sutton Place Hotel Vancouver is the ideal choice for extended stays in the heart of the city. This cen...