Terms and conditions
Reservations are made on the terms of each apartment complex. A summary of these terms are detailed in the pages for each complex. Below are the typical terms of many of the apartment complexes.
Special promotional rates are limited and based on availability at time of booking. All rates are subject to change at any time and may be higher during peak periods and/or special events.
Guarantee Policy: All reservations require credit card guarantee due at time of booking.
Cancellation Policy: Cancellation policy is different on every property, please check on your contract for details.
Check in time is 1 pm, Check out time is 11 am
Pet friendly buildings might have an extra charge, please check on your contract for details.
Please do not hesitate to contact us for Terms and Conditions for a specific building.
Special Offers
Executive Airport Plaza Hotel Executive Airport Plaza is a 4 diamond rated hotel located in the centre of Richmond with over 300 rooms from deluxe Plaza to fully furnished apartment suites w...
full details...

The Maddox If you are looking for minimum 3 months: · Maddox #1203 $3300 per month – tax exempt · &nb...
full details...


Featured Apartment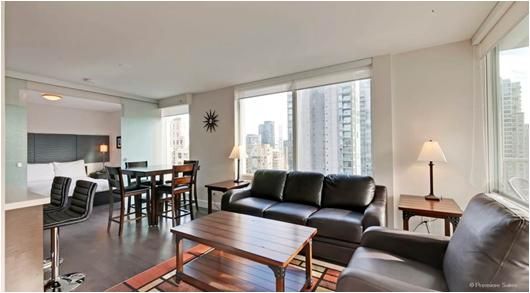 The Dolce
The Dolce is a place of distinction nestled in a community where the synergy of culture and refinement comes alive. Here, you can apprec...