Sandman Suites Vancouver - Davie Street
Range: standard
Max guests: 3
Area: Downtown Vancouver
Nearest station: Burrard skytrain
Minimum stay: 1 night

Sandman Hotel Vancouver - Davie Street
Davie Street, the most culturally diverse street in Vancouver, is an ideal location with coffee shops, lounges, and restaurants scattered down the boulevard. At one end of Davie Street, and a quick 3 minute walk from the hotel, is English Bay, the most popular sunbathing and sunset watching beach in Vancouver.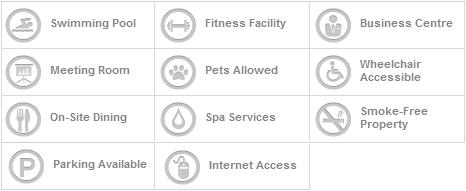 Building and apartment features

One Bedroom Suite City View-432 - 500 square feet, Maximum 3 People
One Bedroom Suite Ocean View - 432 - 500 square feet, Maximum 3 People
One Bedroom Suite Limited View - 432 - 500 square feet, Maximum 3 People
Jacuzzi Penthouse Studio Suite - 432 - 500 square feet, Maximum 2 People
Full Kitchens in Every Suite
In-suite Washer & Dryer in Most Suites
Complimentary High Speed Internet Access
Iron and Ironing Board
Pay-Per-View Movies
Room Service
Heated Outdoor Pool (Seasonal)
Fitness Facility and Steam Room
Coffee Maker: Complimentary Coffee and Tea
On-site Moxie's Grill and Bar
Denny's 24-Hour Restaurant (Half-block Away)
Secure Parking Facility (Extra Fee)
24 Hour Front Desk Guest Services
Please Call Julia for Special Rates.


How do I book?
Once you have chosen from our selection of apartments, click the "Book securely online!" or if you prefer to book by fax, click "Book by fax!" button above to go to the relevant booking form.
After you complete and send your reservation request (by secure online booking or fax), we check the availability and immediately reserve your apartment.
A confirmation is sent to you by email and/or fax within 24 hours - that's it !
If your 1st or 2nd choice apartments are not available we will let you know with details of a suggested apartment.
Please read both the terms and conditions of this apartment and our general deposit and booking terms
Nearby events & exhibitions...
Date: Saturday July 25th 2020 - Saturday August 1st 2020
Venue: English Bay

EXPERIENCE THE WONDER OF BC'S LARGEST LIVE EVENT There is nothing quite like fireworks. Explore music, food, & more before you see the skies come alive. JULY 25 / JULY 29 / AUG 1 2020
Full details
---
Date: Sunday March 29th 2020
Venue: Vancouver Convention Centre

Canada's largest food & health event for families is back celebrating its 7th birthday at the Vancouver Convention Centre on Sunday, March 29th, 2020! This is NOT your typical tradeshow - it's a high energy full-day celebration of all things "healthy ...
Full details
---
Date: Friday April 3rd 2020 - Sunday April 5th 2020
Venue: Vancouver Convention Centre

BE A PART OF THE BIGGEST INTERNATIONAL CHEER & DANCE EXPERIENCE outside of the USA! The 14th Annual Sea to Sky International Cheerleading & Dance Championship will once again unite thousands of cheerleaders from ...
Full details
---
Date: Tuesday February 4th 2020 - Thursday February 6th 2020
Venue: Vancouver Convention Centre

Held at the Vancouver Convention Centre West, Cargo Logistics Canada is North America's most dynamic and comprehensive multimodal supply chain event of its kind. This is the platform for logistics industry professionals to learn, share, network, and move their supply chains into the ...
Full details
---
Special Offers
4900 Lennox Lane Find this amazing opportunity to stay in the best penthouse at the park in Burnaby; this is a fully furnished apartment to the highest specifications!! Great f...
full details...

The Maddox If you are looking for minimum 3 months: · Maddox #1203 $3300 per month – tax exempt · &nb...
full details...